Tips for Emailing your MPP
Ted Arnott's offices typically receive many hundreds of email messages every week from right across Ontario.
Here's how to make yours stand out:
1. Identify yourself.
Include your full name, mailing address and phone number; this will demonstrate that you live in Wellington-Halton Hills. We have limited resources and we must prioritize our constituents' concerns.
2. Let us know how we can help.
We want to do whatever we can to address your concerns pertaining to the provincial government.
Wellington-Halton Hills is your provincial riding if you live in one of the following communities:
The Township of Centre Wellington
The Town of Erin
The Township of Guelph/Eramosa
The Town of Halton Hills
The Township of Puslinch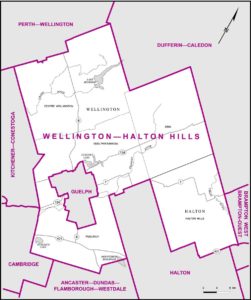 Wellington-Halton Hills Provincial Riding Office