Photo courtesy of the Independent & Free Press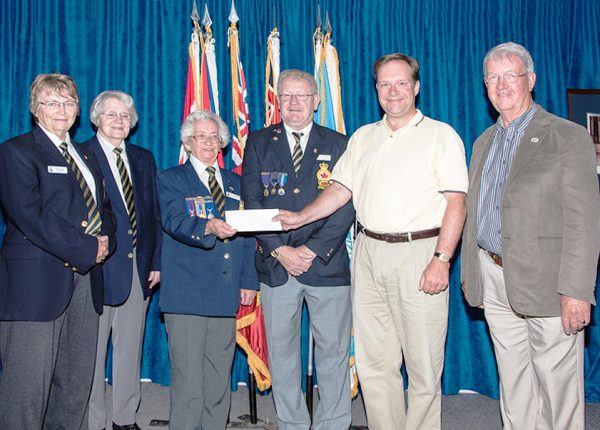 Scroll down to find specific links to government services and answers to frequently asked questions.

Employment Services

Family and Social Services
Frequently Asked Questions
How to Register a Complaint About a Consumer Product or Service
Ontario's Ministry of Government and Consumer Services\' Consumer Protection Ontario has a Consumer Services Bureau that answers telephone inquiries and mediates written complaints between consumers and businesses. Topics covered include collection agencies, credit repair, consumer reporting, loan broker fraud, car repairs, home renovations, door-to-door sales, health clubs, modeling and talent contracts, and condominiums.
Consumer Protection Ontario can be reached at 1-800-889-9768.  or 416-326-8800
An Online Complaint Form is also available.
---
How to Obtain Power of Attorney Forms
The Office of the Public Guardian and Trustee (OPGT) is part of Ontario\'s Ministry of the Attorney General.  Following the link will direct you to a number of forms and information relevant to Power of Attorney, Estate Administration, Guardians.
You can find an online Power of Attorney Kit to use.
---
Get Help with High Prescription Drug Costs –  The Trillium Drug Program
The Trillium Drug Program is for people who spend approximately 3 to 4% or more of their after-tax household income on prescription-drug costs.
To qualify for the TDP, you must:
not already qualify for Ontario Drug Benefit (e.g. you're under 65 years old and not enrolled in a program such as Ontario Works)
have a valid Ontario health card
---
How to Find Travel Information for Ontario
You can find information on a wide variety of things to see and do in Ontario as well as travel tips, maps and weather information at www.ontariotravel.net
---
How to Become a Legislative Page
The Legislative Page program is available to grade seven and eight students who have achieved success in both academic and extra-curricular activities. Pages participate in the legislative process, act as messengers in the Legislative Chamber, meet with politicians and officials, learn how laws are made and how the Province of Ontario is governed.
---
How to Book a School Tour of Queen's Park
The Legislative Assembly of Ontario welcomes school groups for a free educational experience offered throughout the year.
Sign up for the program online  or you may call Tour Booking and Educational Programs at 416-325-0061 or email tourbookings@ola.org to book.
---
How to Book an Individual, Small Group or Family Tour of Queen's Park
Our office would be pleased to provide more information for anyone planning to visit Queen's Park. Please call our Queen's Park office at (416) 325-3880 or e-mail ted.arnott@pc.ola.org.
---
How to Find Home Care, Long-Term Care or Other Support Services
Contact your Local Health Integration Network 
Click here if you live in Halton Region.
Click here if you live in Wellington County