---
(Wellington-Halton Hills) – Ground has been broken on a new state-of-the-art beef research facility near Elora.
On July 6, Wellington-Halton Hills MPP Ted Arnott joined Wellington-Halton Hills MP Michael Chong, Ontario Agriculture Minister Jeff Leal, Canada Agriculture Minister Lawrence MacAulay, and Beef Farmers of Ontario Vice-President Joe Hill to acknowledge the importance of Ontario's beef industry.
"This is great news for our area," Mr. Arnott said afterward. "The research done at this facility will help make our Ontario beef farmers more competitive, creating more opportunities to grow our beef industry and increase exports."
According to the Ministry of Agriculture, Food and Rural Affairs, the new centre will allow researchers to develop new methods and best practices for more efficient and sustainable beef production, strengthening the competitive advantage of Ontario's beef industry, and maintaining the province's role as a world leader in livestock research.
The facility is a partnership between the Beef Farmers of Ontario, the University of Guelph, the Agriculture Research Institute of Ontario, the Government of Ontario, and the Government of Canada.
"The University of Guelph is one of the leading centres for agricultural research in the world," Mr. Arnott said. "Their innovative work will continue to strengthen our farms and position the agri-food industry for the opportunities which lie ahead."
Mr. Arnott also acknowledged the important role of the Beef Farmers of Ontario.
"The Beef Farmers of Ontario deserve enormous credit," Mr. Arnott said. "Their leadership, including Vice-President Joe Hill and Executive Director Dave Stewart, do a great job advocating for the interests of Ontario's beef industry. I am happy to continue working with them, as we move forward to embrace the promise of the future."
(Attached: Photo from the groundbreaking event, July 6, 2017)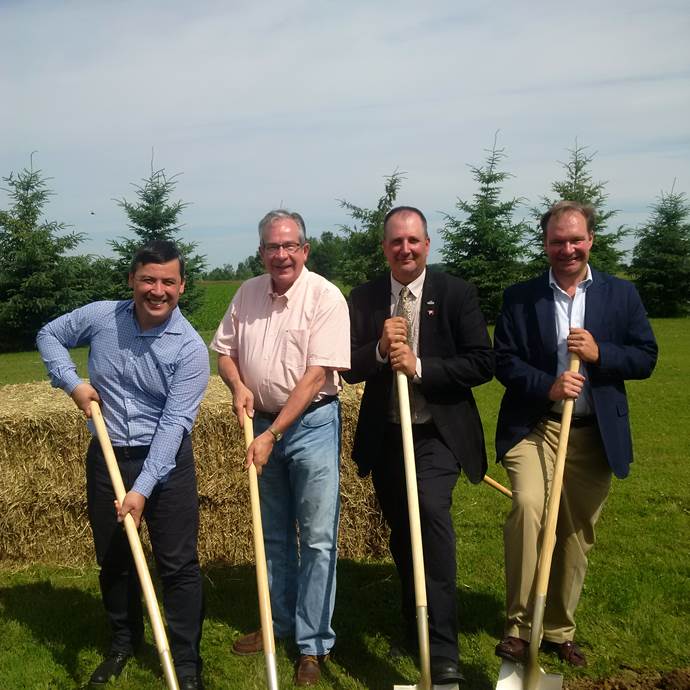 – 30 –
Ted Arnott, MPP
Phone: 519-787-5247
Email: ted.arnottco@pc.ola.org